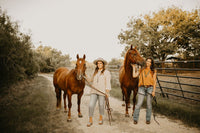 Traditional Turquoise Treasures with a Touch of Trendy
Blue By You is a Mother Daughter business out of New Braunfels, Tx.  The company  started with a simple Zuni ring, received as a young girl, and found again later in life.  An interest was sparked and we began searching for similar objects with stories of their own. 
We are committed to providing quality pieces of western heritage, turquoise treasures, and a mix of things to inspire.
We hope you enjoy your treasure as much as we do!! Share your style with us on instagram @blueby.you and facebook @bluebyyoumarket.